ISNR is passionate about the brain and its influence on our health and behavior. Neuroscience has come a long way, and so has our ability to apply it. Join us in our journey and help us develop the field of neurofeedback and applied neuroscience.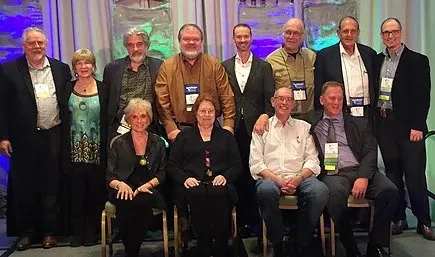 "To promote excellence in clinical practice, educational applications, and research in applied neuroscience in order to better understand and enhance brain function."
Improve lives through neurofeedback and other brain regulation modalities
Encourage understanding of brain physiology and its impact on behavior
Promote scientific research and peer-reviewed publications
Provide information resources for the public and professionals
Develop clinical and ethical guidelines for the practice of applied neuroscience
The International Society for Neuroregulation & Research (previously International Society for Neurofeedback & Research), or ISNR, is a membership organization that comprises people from many countries and various professional disciplines doing neurotherapy, neurofeedback training, and neurofeedback research. ISNR supports education and excellence in the field of neurofeedback training and neurotherapy and seeks the validation and acceptance of this discipline by a broad spectrum of society.
Both the society and its members gladly cooperate with other like-minded organizations and individuals. Today, neurofeedback, also called EEG biofeedback or EEG operant conditioning, is the most commonly used form of neuronal regulation. It is often used in conjunction with other forms of biofeedback as well as with other professional services that its practioners are additionally qualified and licensed to render such as, psychology, medicine, clinical social work, nursing, education, and counseling. Persons who fit within this framework are cordially invited to submit an application for membership.
Quantitative EEG (QEEG) or brain mapping is commonly used to guide the most efficient application of neurofeedback.
The original name of the society from 1995 through 1998 was Society for the Study of Neuronal Regulation, but it was shortened to Society for Neuronal Regulation for simplicity and to better convey the purposes of the organization. The name was changed again in 2002 to the International Society for Neuronal Regulation and again in 2006 to the International Society for Neurofeedback & Research to better reflect the fact that members of the society now came from all parts of the globe, not just North America, and that research is a critical function of the society.  The latest change to International Society for Neuroregulation  & Research expanded beyond neurofeedback to include all types of neuroregulation.
ISNR members, prospective members, and the public are invited to review the Articles of Incorporation, Code of Ethics and ISNR Bylaws.