Education on
retraining the brain
Regulate brain function and improve symptoms of neurological and mental health disorders.
Access members only resources here
Get connected and see how you can get involved!
THE INTERNATIONAL SOCIETY FOR NEUROREGULATION & RESEARCH
The International Society for Neuroregulation & Research (formerly International Society for Neurofeedback & Research) is a membership organization that comprises people from many countries and various professional disciplines working on neurotherapy, neurofeedback training and neurofeedback research. ISNR supports education and excellence in the field of neurofeedback training and neurotherapy and seeks the validation and acceptance of this discipline by a broad spectrum of society. Both the society and its members gladly cooperate with other like-minded organizations and individuals.
JOIN US AT THIS YEAR'S 30TH ANNUAL ISNR CONFERENCE IN ORLANDO, FLORIDA!
The 30th Annual ISNR Conference in Orlando, Florida is scheduled for July 28-31, 2022. We have a full schedule, jam-packed with 5 keynote speakers, plenary sessions, workshops, and social time!
For those that aren't able to join in person, we will be live streaming most sessions of the conference.
ISNR is passionate about the brain and its influence on our health and behavior. Learn more about industry news, webinars, and conference updates on our blog.
Friday, October 7, 2022 from 1:00pm Eastern time to 2:00pm Eastern time.  For more information, email
[email protected]
  Hosted by Donna Creasy, LPC, LMFT You are [...]
16th Annual Conference via LIVE BROADCAST Neuromodulation for Optimal Performance in Times of Stress and Trauma  8th & 15th October 2022 Includes Professional Networking and [...]
This discussion group will next meet on Friday, October 14, 2022 at 1:00pm Eastern time.  It is hosted by Leslie Sherlin, PhD.  For additional information, [...]

Find a neuroregulation provider
ISNR offers an easy to search Member Directory. If you need additional help finding a provider, please contact us today!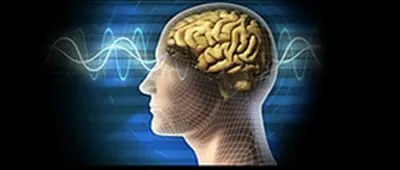 ISNR'S OPEN-ACCESS JOURNAL
NeuroRegulation is a peer-reviewed, open- access journal providing an integrated, multidisciplinary perspective on clinically relevant research, treatment, and public policy for neuroregulation and neurotherapy.